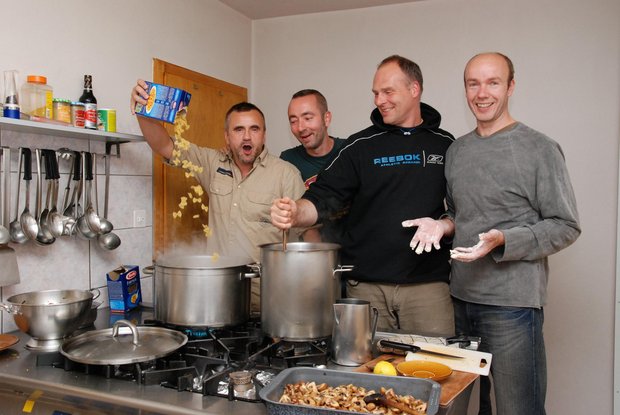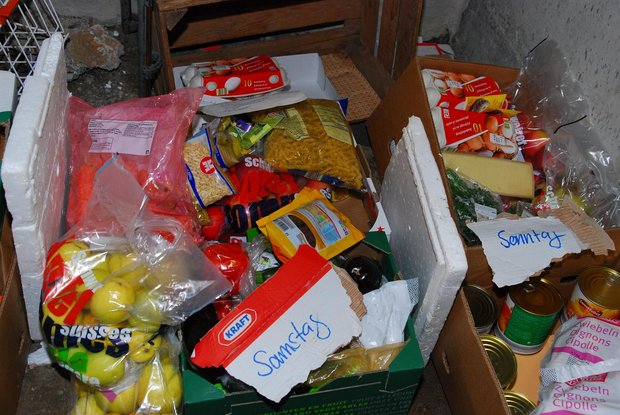 Kitchen teams in Bergwandercamp
Cooking and cleaning duties: What's involved?
Each participant, as part of a kitchen team, is responsible on one day for the meals and keeping the house clean and tidy. On the first evening, groups of 4 to 6 guys get together to form a kitchen team. Kitchen duties begin at 6:30 am with the preparation of breakfast (buffet style). When everyone else has left the house in the morning, the kitchen team cleans the communal areas in the house. They bake a cake for the afternoon and cook an evening meal which is served at 7:30 pm.
Where do the meal ideas come from?
Each kitchen team decides on what to cook, and gives a shopping list to the two guys in the organising team.
Nobody is left alone
Nobody is made responsible for everything on their own or left to work alone. Great friendships have been made in the kitchen teams. Participants show their appreciation with great applause. And the day after, the Alpine holiday continues.