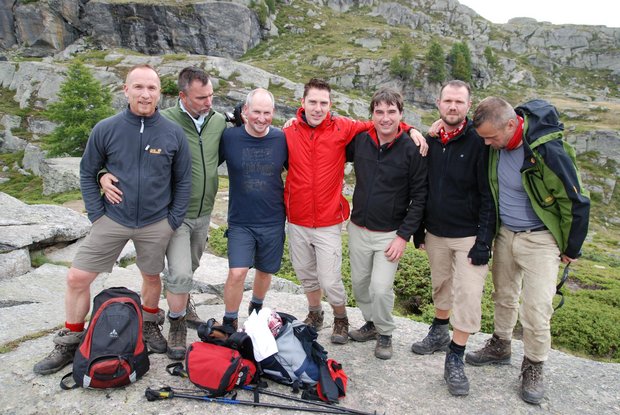 What kind of hikes and activities are there?
Participants organise the hikes themselves. All groups are open to others. If you prefer, you can hike on your own. Other activities are excursions to spas, paddle boat trips across the Swiss lakes, rafting, playing cards on the terrace, swimming in mountain lakes, sitting quietly alongside a mountain stream, sunbathing and reading a book…
What is the difficulty level?
That is up to you. Most participants choose trails in the mountains which are easy to hike for guys with average fitness and not requiring any special equipment (other than good hiking shoes—which are essential). In Switzerland, these trails are marked white/red/white. There are also hikes leading to moderate summits and across glaciers.
Are there any rules?
You are responsible for your own security, health insurance and other forms of insurance—see conditions of participation. Every day a list is compiled, recording the destinations, the participants of a hiking group and their expected time of return. Each participant is provided with a form with the address and telephone number of the group house. There is space on the form to enter your home address and the details of a person to be contacted in the event of an emergency.